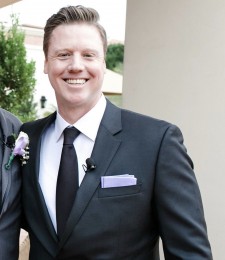 FORT COLLINS, Colo., February 21, 2019 (Newswire.com) - CEO of 970 Marketing, Inc, Marcus Hansen will be speaking at Fort Collins Startup Week. Mr. Hansen will speak for one hour on the topic of "How to leverage hyper-targeting to engage more customers" on Monday, Feb. 25 at 2:30 MST.
"My hour will be broken into two parts that provide the most value to those that will be attending my session. The first part will be explaining the concept of hyper-targeted marketing. I plan to have this section short and sweet at 20 minutes. Then we get to the fun part, which addresses why people come to startup week talks. 'How can I use this in my business?' The second section which should last roughly 40 minutes will be taking examples from the audience and performing real-time demonstrations and strategy around how small businesses can do more," said Mr. Hansen.
Fort Collins Start-Up Week is a free, 5-day celebration of the startup community that builds momentum and opportunity around (investing in your ideas) entrepreneurship. The event is led by local entrepreneurs and hosted in amazing spaces all over town.
970 Marketing, Inc is a Fort Collins marketing agency focused on delivering Madison Avenue strategies, without the Madison Avenue budgets. We work with Northern Colorado and Cheyenne, WY companies to help them grow based on our vast knowledge of every element of digital marketing. We focus only on what drives business, not what looks good or is the latest marketing speak of the week.
Source: 970 Marketing, Inc
Share: