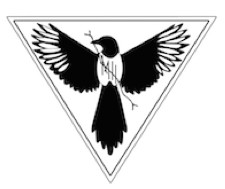 One-Woman Company Creates an All-Natural Product That Many Prefer Over Traditional Bath Bombs
LOVELAND, Colo., August 1, 2019 (Newswire.com) - ​​Just this month, Mountain Hedgewitch LLC announced the immediate and necessary availability of its custom bath teas. Compared to other products on the market, Mountain Hedgewitch uses all-natural constituents that delivers physical and mental relief through the simple act of taking a bath, provided in a reusable bottle with a tea bag. After only one year of production, Mountain Hedgewitch has created five different custom bath teas on their website and shows no signs of stopping. They can be purchased in Mountain Hedgewitch's online shop, the Cunning Folkery, and can be distributed nationwide as well as international.
The best part is that most of the ingredients are sourced locally in Colorado and mixed by hand. No more factories building skin care products. "I've created something everyone can use," said Delaney Dillon, founder of Mountain Hedgewitch, "and it's all grown from my garden."
Positive Customer Impact
Many customers have already benefited from their use of Mountain Hedgewitch bath teas. These products are universal, the company affirms with their body-positive advertising scheme, and doesn't look to merely service female customers. Markus Hanson, CEO of a drug rehabilitation marketing agency, recently joined the growing number of followers when he admitted that he is just as sore as anyone else at the end of a work day. By using the Dragon's Breath Sweat Soak, he is able to relax at home and sleep without being disturbed by his back pain, and can therefore run his company more efficiently during the day.
"Her products are of the highest quality and aesthetic," reviews customer, Jenna Lee. "I enjoy giving them as gifts as well as buying them for myself."
Another customer, DNA lab tech Amanda Mullens, comments, "You have to think about all of the chemicals certain products put in your body. I've never liked how bath bombs dye my bathtub and can't imagine what they do to my skin on a micro level. With Mountain Hedgewitch bath teas, I know where the ingredients are coming from, I can see herbs in the bottle and I'm not second-guessing my health. As a bonus, they're absolutely beautiful and fragrant."
About Mountain Hedgewitch
The Mountain Hedgewitch LLC, founded in August of 2018, is more than just a health and beauty company. It offers a wide range of products, from candles to bath teas to gardening supplies, with two common themes in mind: Local and Natural. Materials, ingredients and supplies are wildcrafted from the Rocky Mountains of Colorado or grown in the company owner's backyard. The idea is to create unique products from local resources that can be shared on a national level, and are made for anyone. While the company has a basis of nature worshipping beliefs, company owner Delaney Dillon doesn't think the scope should be so limited. "We're here to build communities," she states. "Communities that are inclusive, healthy and unanimous."
###
Company name and products are either trademarks or registered trademarks of Mountain Hedgewitch LLC in the United States and/or other countries.
The names of the actual companies and products mentioned herein may be the trademarks of their respective owners.
Source: Mountain Hedgewitch
Share: