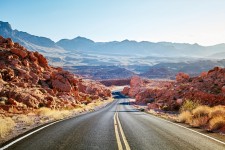 NEW YORK, November 18, 2019 (Newswire.com) - RecoveryDelivered.com which operates an online medication treatment program has, yet again, expanded its operations to additional states. The online Suboxone doctor website has now entered Florida, New York, and Nevada.
"The fact is this, when we enter a state, patients ask us what took so long," laughed Chief Marketing Officer, Marcus Hansen. "That is a statement that shows people have been looking for an easier way to recover. This is just the first step in a quick growth strategy we have to serve the American people where they are. We have expansion plans for 10 more states by the end of 2019," he continued.
RecoveryDelivered.com focuses on providing easy access to opioid use disorder treatment for those in need. The company accepts most insurance, including Medicaid and lower payout policies. "This business was created for the people. The sad truth is that most people struggling with opioid use disorder don't have insurance that covers inpatient stays, or simply can't take the time off work to enter care. Frankly, I feel that the vast majority of people don't need 30-day inpatient care, but it has been what is sold to them so they think they do," said Mr. Hansen. He continued, "We refer a lot of patients to inpatient detox facilities which accept their insurance to ensure their safety. However, when their stay is finished and they are safe, we take over with our weekly doctor and addiction therapy sessions."
RecoveryDelivered.com is currently accepting clients in 8 states and continues to grow. Patients can easily transfer their care to the RecoveryDelivered.com platform by going to their website, www.recoverydelivered.com and clicking "Download The App". Once this is done, patients can speak with a provider within 24 hours and in most cases, the same day.
Source: Recovery Delivered
Share: