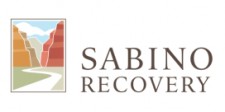 TUCSON, Ariz., May 3, 2018 (Newswire.com) - Sabino Recovery announced the opening of their Intensive Outpatient Program. The eight-week, evening outpatient program provides support for those seeking recovery from trauma, addiction, anxiety, depression and other co-occurring diagnoses.
"We offer not only traditional psychotherapy but experiential therapies such as adventure and equine therapy," says Clinical Director Peggy Holt. "These therapies are wildly important because they help increase the motivation to be an active part of one's own life, which is the most necessary skill for a sustainable recovery." The program provides an important transition for individuals coming out of residential treatment, those challenged with multiple relapses or persons who cannot take 30 days off from family and work responsibilities to attend a residential recovery program.
About Sabino Recovery
Sabino Recovery offers residential and outpatient programs that specialize in the treatment of trauma and addictions and other resulting symptoms such as anxiety, depression, PTSD and other co-occurring diagnoses. Our program provides comprehensive and personalized treatment in a safe, healing, environment. It is located on 110 acres of peaceful and stunningly beautiful Sonoran Desert. The property is contiguous with Sabino Canyon Recreation Area.
Source: Sabino Recovery
Share: